As always, our commitment at Eversend is to provide digital banking solutions that are convenient, cost-effective, and user-friendly. We're excited to announce new updates to our Virtual USD Cards, making them even more affordable and accessible. Here's a detailed breakdown of what these updates entail.
No More Card Creation Fee
Previously, creating a new Virtual USD card on the Eversend app came with a $1 card creation fee. However, we listened to your feedback and decided to scrap this fee. You can now create a new card on our platform at no cost. It's part of our commitment to providing financial services that are affordable and accessible to everyone.
Lower Initial Deposit
In line with making our Virtual USD cards more accessible, we've also decided to lower the minimum amount you can add to your card at creation. Initially, the minimum amount was $5. However, we've now reduced this to just $1. This change should make it easier for more users to enjoy the benefits of our virtual USD cards.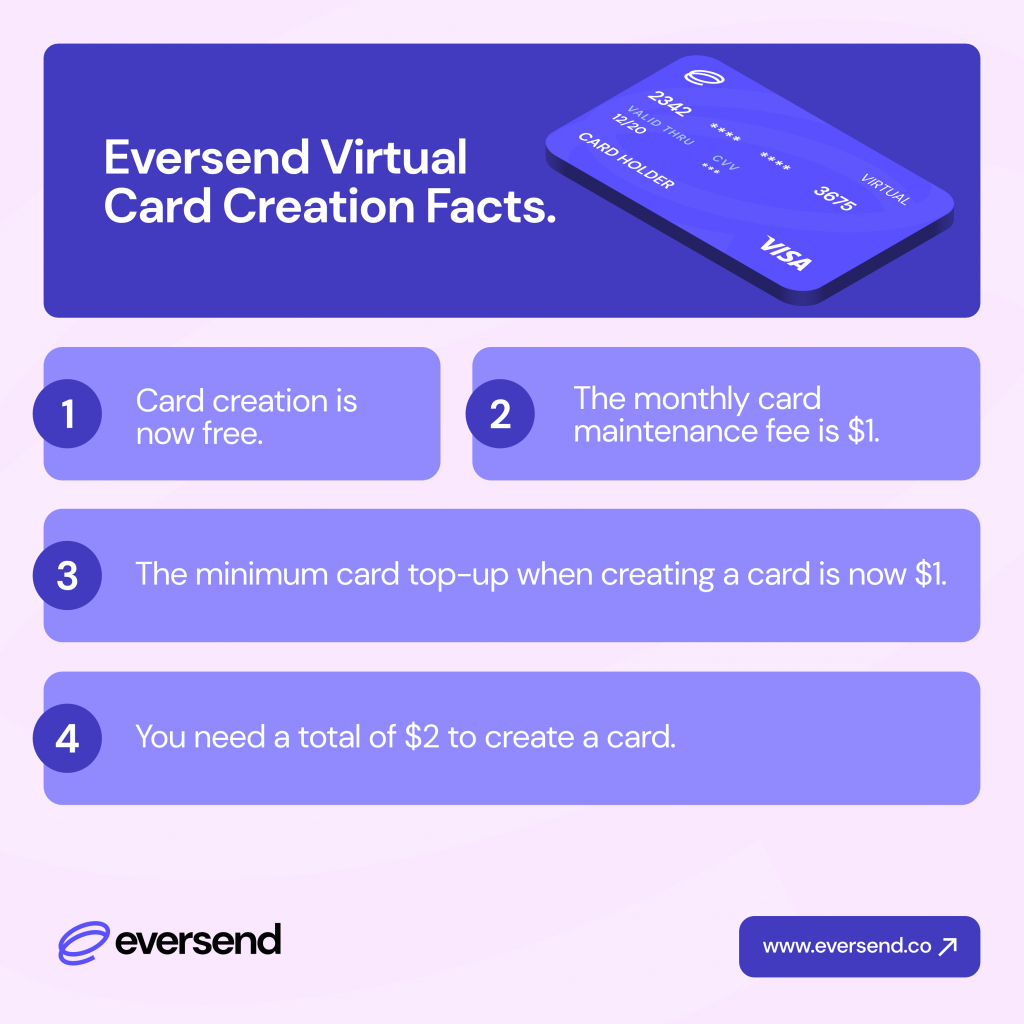 Maintenance Fee Remains
While we've made significant changes to our fee structure, please note that we will continue to charge a $1 monthly card maintenance fee. This fee contributes to our services' continuous upkeep and improvement, ensuring that we can continue providing you with an excellent banking experience.
Save More with Eversend
One of the most significant advantages of our Virtual USD cards is the cost-saving aspect. We're excited to remind you that you can save up to 13% when you use the Eversend Virtual Card to pay online. Your bank charges you exorbitant fees when you use your local currency card. It's a fantastic opportunity to reduce your online expenditure and make your money go further.
More on Eversend Virtual USD Cards
If you're new to our platform or need a refresher, remember that our Virtual USD Cards offer a flexible, safe, and convenient way to manage your money online. They provide a perfect solution for online shopping, subscription services, or even for managing your spending while traveling. You can use our cards wherever VISA is accepted, and with our mobile app, managing your funds has never been easier.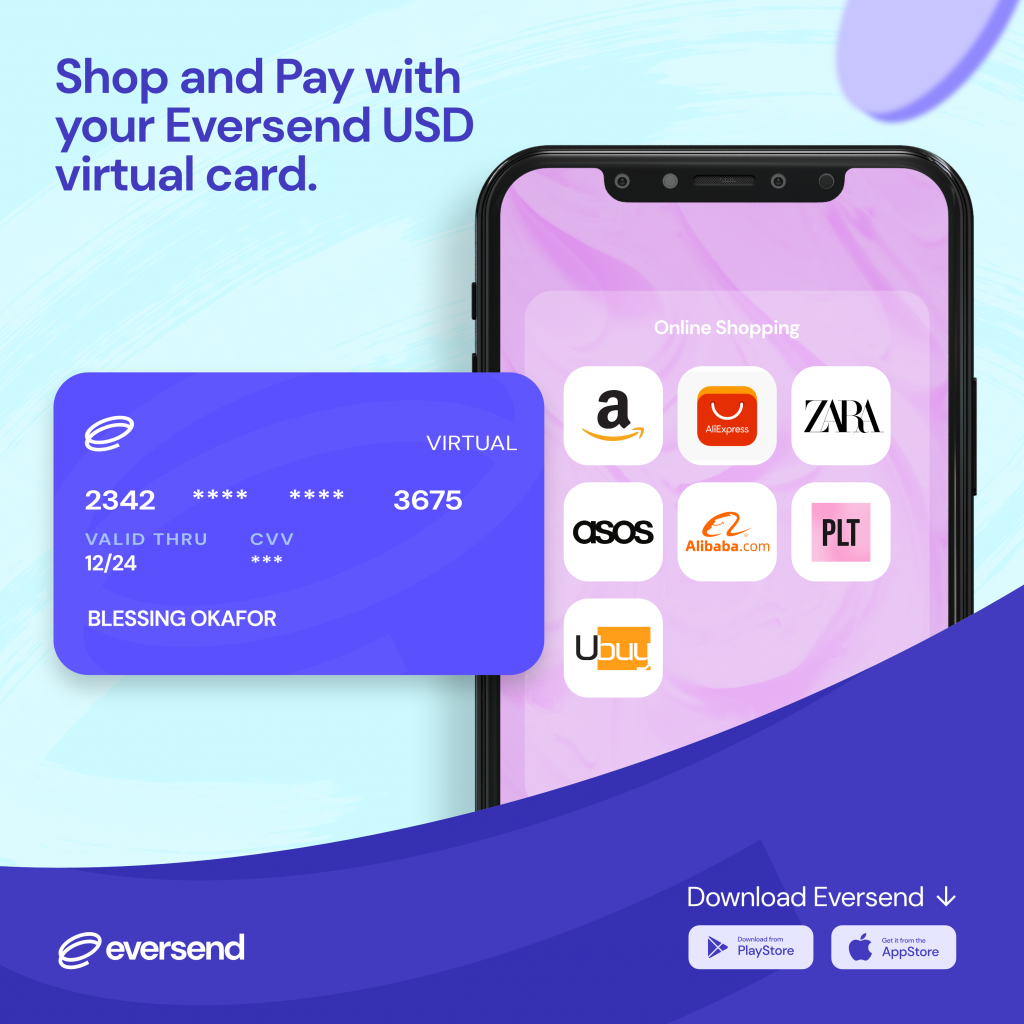 Take the Leap with Eversend
With these new changes, there's no better time to use Eversend's Virtual USD cards. We're committed to continually refining our services to meet your needs better. So why wait? Take advantage of these updates today and enjoy a more affordable and convenient digital banking experience with Eversend. If you already have the app, follow the steps below. If not, go to your app store and download and install the Eversend app, then register and do KYC before you create your virtual card.
How to create and fund my virtual card?
Step 1: Fund your Eversend wallet using mobile money, bank, or credit/debit cards. You will need at least $2 to create a card. ($1 monthly maintenance and $1 minimum top-up)
Step 2: Select your default wallet currency e.g. NGN then click the "Exchange" button, and then select "USD" as the currency you want to change to. Click "Continue" to exchange. You will receive a notification confirming your exchange.
Step 3: Click on the "Cards" button on the lower menu and click on "Create Card"
Step 4: Select your choice of color and click "Continue". Add at least $1 then click "Continue". You will be prompted to enter your password. You will receive a confirmatory notification that your card has been