Key features.
Save up to 13% in foreign exchange fees.
Create and hold virtual cards for up to 3 years.
Secure the cards by freezing and unfreezing.
Withdraw funds from the virtual card.
Eversend, the fintech startup providing cross-border money transfer, currency exchange, and multicurrency wallets, launched virtual dollar cards just 18 days after they launched Donations.
The virtual cards are denominated in US Dollars and can be used to pay for online purchases like Netflix, Amazon, Facebook, Google, and Twitter ads, among other purchases. The virtual cards created on Eversend can be used for up to 3 years before they expire.
While the rest of the world can easily pay online, most of Africa is limited by the exorbitant foreign exchange fees charged by banks if a currency conversion occurs. Research commissioned by Eversend shows that banks charge between 5% and 15% if a customer uses their local currency card (KES, UGX, GHS, NGN, etc.) to pay online.
Users who use Eversend virtual dollar cards save between 3% and 13% in currency conversion fees.
After adding money to Eversend wallets by mobile money or cards, users can exchange the local currency for US dollars using the existing currency exchange feature. Then a virtual card can be generated by tapping 'Create new card' followed by entering a USD amount to add to the card. The minimum amount required to create a card is $5. Users can create as many cards as they want.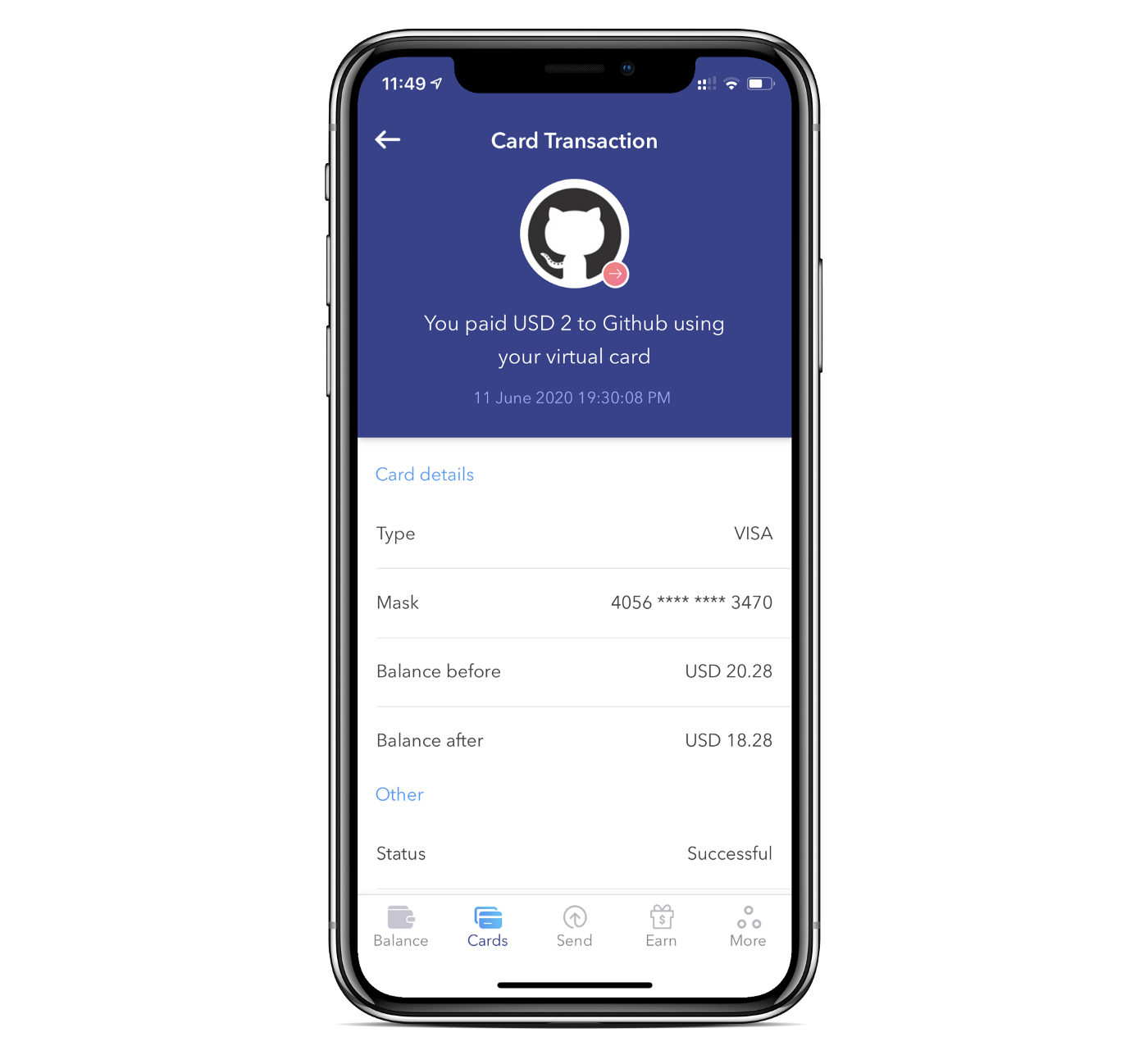 Cost
Cards will cost $1 to create and have a $1 monthly fee.
Withdrawing from cards
Funds on the US Dollar virtual card can be maintained as a balance or withdrawn back to Eversend wallets.
Security
Online card fraud is rampant worldwide, and for customer security, Eversend virtual cards launch with the ability to freeze and unfreeze cards at any time. Freezing a card is a 1 tap operation and ensures that your card cannot be used to pay and makes it temporarily inactive. Unfreezing a card reactivates it.
Transaction lists
Eversend virtual cards have their own transaction list that shows card activity over time so customers can keep track of their spending.
The fintech company has a swift product cycle time and iteration, having launched money transfers, currency exchange, multicurrency wallets, auto insurance, referral rewards, bill payments, airtime sales, and donations in a short time.
What's next?