It puzzles potential investors, makes partners stroke their chin, and mentors cringe.
"If you could be based anywhere, why France?"
We've gotten this question too many times to count.
"Go to the US, UK", advisors tell us, "Starting a business in France doesn't make any sense."
Actually, it does.
Governmental Support
The Government has set up La French Tech — a heavily-backed organisation dedicated to promoting France as a tech business destination.
In 2017, our project, Eversend was selected as one of 70 companies that the French government selected to join the subsidiary French Tech Ticket program.
It is a one year program set up by the French government to attract international individuals to establish and grow their startups in France.
Those selected get funding, a fast-track resident permit, incubation, acceleration program, and office space at the heart of France.
Within one month, we secured our 'Passport Talent' visas with our families and made the move from Kampala, Uganda to found the company in Paris.
France has made an effort to make the visa and residence permit application efforts seamless both for founders, employees and their families.
We got our residence permits a few weeks after arriving in France. The French Ticket Program gave us a contact person that made sure our dealings with the government were smooth. We were also helped to register for social security and health insurance.
In 2019, France announced a complete overhaul of its French Tech Visa for startup employees. The big changes were:
* Instead of an exclusive 100 companies to benefit from French Tech Visa, there are now 10,000. The program is now 100x more inclusive.
* Startup employees no longer need to have a masters degree.
Macron's Vow to make France a "Startup Nation"
The French government's push to make the country the next tech startup ecosystem in Europe makes sense.
French President Emmanuel Macron is among the greatest cheerleaders for this shift. As economy minister, he aggressively promoted creating a friendlier environment for tech companies. His endorsement of the French Tech Ticket shows he understands the barriers faced by Paris in tech advancement.
For one, the nation is feeling the increasing pressure of high youth unemployment.
Strong labour laws mean that it's hard to dismiss workers, and businesses are reluctant to hire new workers. For young people who actually get employed, the bureaucracy of big businesses hinder their ability to progress upwards in their career.
Startups on the other hand, strive on hiring young people. Though many have relocated abroad. The new policies to bolster support for startups encourages established entrepreneurs to relocate home and young people to strike out on their own.
France's efforts to attract the brightest tech entrepreneurs will pay off in massive ways by increasing innovation, building world-class companies and creating employment. Building good companies in France also helps the nation to attract foreign investment.
For example, our initial investment in Eversend is from a US investor.
Dynamic Ecosystem
Eversend, was welcomed to work at Bondinnov Incubator and at the world's largest, most dynamic startup campus — Station F.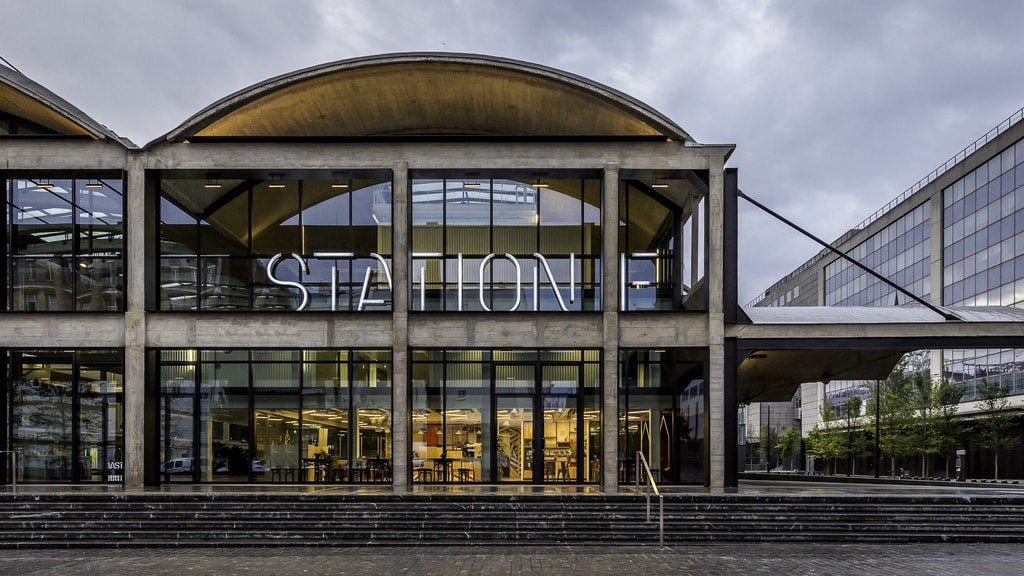 Both being part of the selected French Tech Visa partner incubators and accelerators, we were able to obtain visas and work permits for the rest of the team that was based in the United States, Uganda, and India.
Being able to bring in top talent makes it easy for us to build a world-class company while also accessing the top engineering talent that France has to offer.
Station F's 34,000 sq m space spans the length of the Eiffel Tower lying down, and brings over 1000 startups, incubators, and venture capital funds under the same roof.
There's a true sense of community here. With a diverse base of entrepreneurs and experts all seeing themselves as part of something bigger, there is always a helping hand a few desks down in the co-working space.
It's set up by Xavier Niel, who also founded Ecole 24, the highly selective, free, coding school in Paris disrupting modern education.
Venture Funding
One other reason for our move to Paris is access to funding.
Paris is catching up in third place with Berlin and London in fundraising efforts. Investment in London has fallen by 29% in 2018, while the figure sees steady upward trajectories in the French and German capitals.
Brexit as a push factor
The once regular meetings between the British Prime Minister (see Cameron's monthly breakfasts) with startups and venture houses are no more.
Under Theresa May's administration, efforts are focused on Brexit and a broader economic crisis. Special treatment and access previously enjoyed by remain-supporting tech companies have been replaced with distance from the senior decision-making process.
Instead of visiting London, tech executives are skipping the country altogether to lobby continental Europe.
The best city for tech startups?
While a few things could still be improved for founders and other startup employees, a lot has been done to make France one of the best places to start a technology business.
With a base in Paris, an accelerators program at TechStars Berlin, Fast Track Malmo, Fintech Fusion (Geneva) and a background living in London — our Eversend team has been in all the top startup cities in Europe.
Paris is where we ended up in, and we're pretty happy with that.
What's the world's best city for tech startups in your opinion?