We have some fantastic news for our Eversend community! We're excited to introduce a new feature that will make managing your EUR or GBP wallet even easier and more affordable. Say hello to our brand new EUR/GBP top-up feature, designed to streamline your experience and help you save on transaction fees. Whether you're in the Eurozone or the UK, this update is all about convenience and cost savings.
How It Works
1. Starting the Process
To begin the top-up process, simply tap on "Add money," "Deposit money," or "Fund," depending on your location. The process is identical for both EUR and GBP.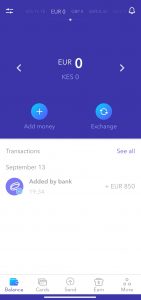 2. Select Your Bank Account
Next, opt for the "Bank account" option. This is currently the sole method available for wallet top-ups, ensuring a straightforward and secure process.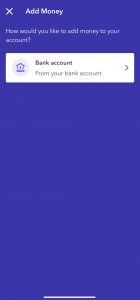 3. Set the Amount
Enter the desired top-up amount. It's as straightforward as it gets.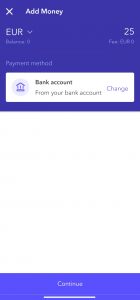 4. Choose Your Bank
The app will guide you to a web page where you'll select your bank's country. Once you've selected your country, you'll see a list of supported banks. You can choose your bank from this list or search for it by name or BIC.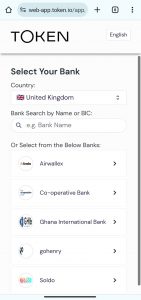 5. Confirmation and Payment
After selecting your bank, you'll receive a confirmation message displaying the total fee payable. Once you've given your confirmation, you'll be redirected to your bank's URL for payment.If you have your bank's app installed, it will open to provide you with transaction authorisation confirmation.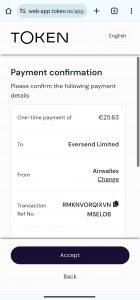 Automatic Top-Up
After successfully confirming the collection, your money will be automatically topped up to your Eversend account.
The Benefits
1. Cost Savings
Bid farewell to those hefty fees! Our new top-up method comes with a fee of just 0.5€/£ + 0.5%, capped at 3€/£. This means you'll no longer be burdened with FX fees from your native currency to USD. It's a significant cost-saving opportunity, especially as your transaction volumes continue to grow.
2. Enhanced Security
With the added layer of authorisation at the bank level, the risk of fraud is almost fully eliminated. Your financial information is more secure than ever.
We believe this feature will not only simplify your Eversend experience but also help you save money on transaction fees. It's yet another step in our commitment to making your financial transactions more seamless and cost-effective.
If you have questions or need more information, our support team is always here to assist you. Thank you for being a part of the Eversend community. We look forward to serving you better every day.