We are thrilled to announce a significant enhancement to your Eversend experience! We understand the importance of offering you more value and convenience, and that's why we're excited to share the news of a 25% reduction in wallet funding and payment fees for our valued users in Cameroon. 
This enhancement comes shortly after opening up the Cameroon corridor and is part of our ongoing efforts to make your financial transactions smoother, more affordable, and hassle-free. The XAF wallet is currently available for our customers in Cameroon, Nigeria, and the Ivory Coast. We shall be opening it up gradually to other countries.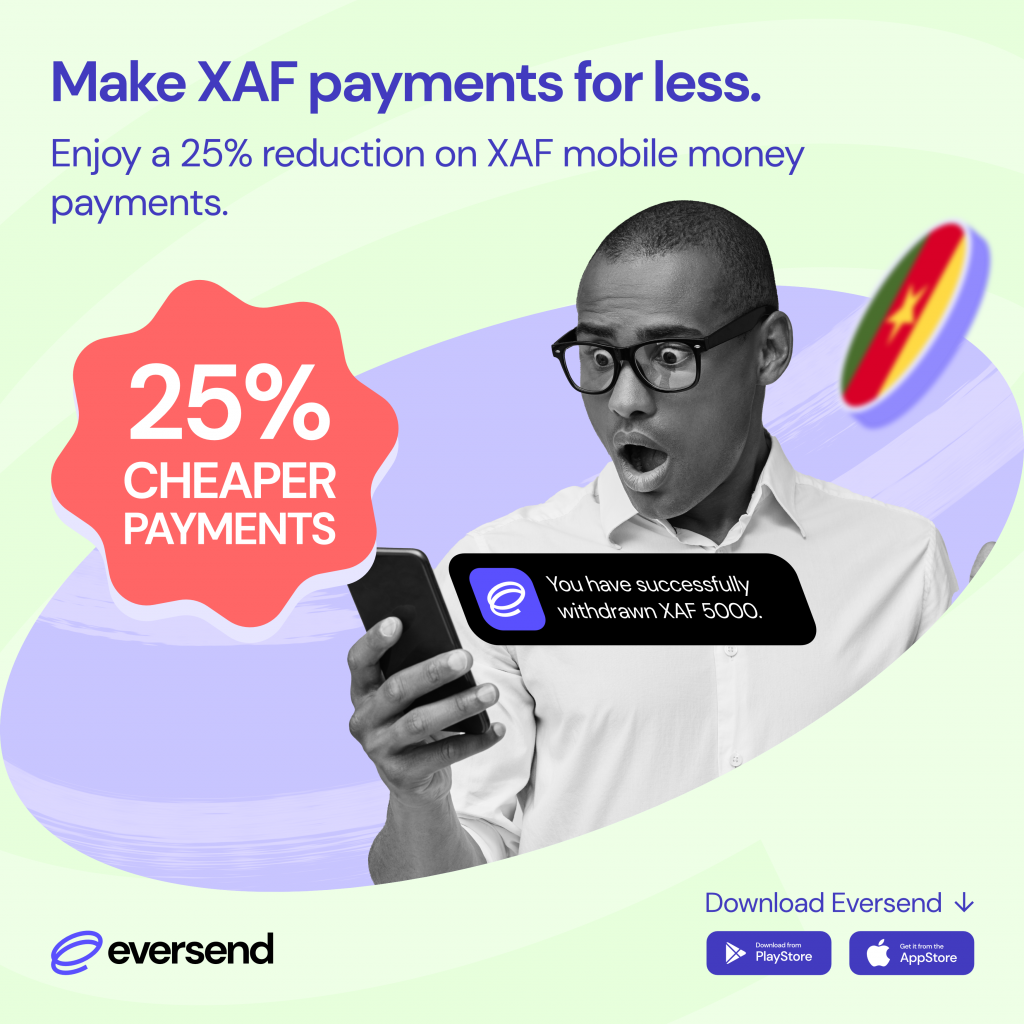 So What's Really New?
Starting today, the 30th of August 2023, you can now enjoy a whopping 25% reduction in wallet funding and payments fees via mobile money for your XAF wallet in Cameroon. Wallet funding fees are now at 1.5%, a 25% reduction from the previous 2%, while payments are now 0.75%, a 25% reduction from the previous 1%. 
We're dedicated to ensuring that your hard-earned money goes further, and this step is a testament to our commitment to providing you with cost-effective solutions for all your financial needs. 
We encourage all our customers in Cameroon, Nigeria, and Ivory Coast to make the most of this remarkable reduction in wallet funding and payments fees. Your financial journey should be marked by convenience, affordability, and empowerment – and Eversend is here to ensure exactly that. We're excited about the possibilities these changes bring and can't wait to see how they simplify and enhance your financial experiences.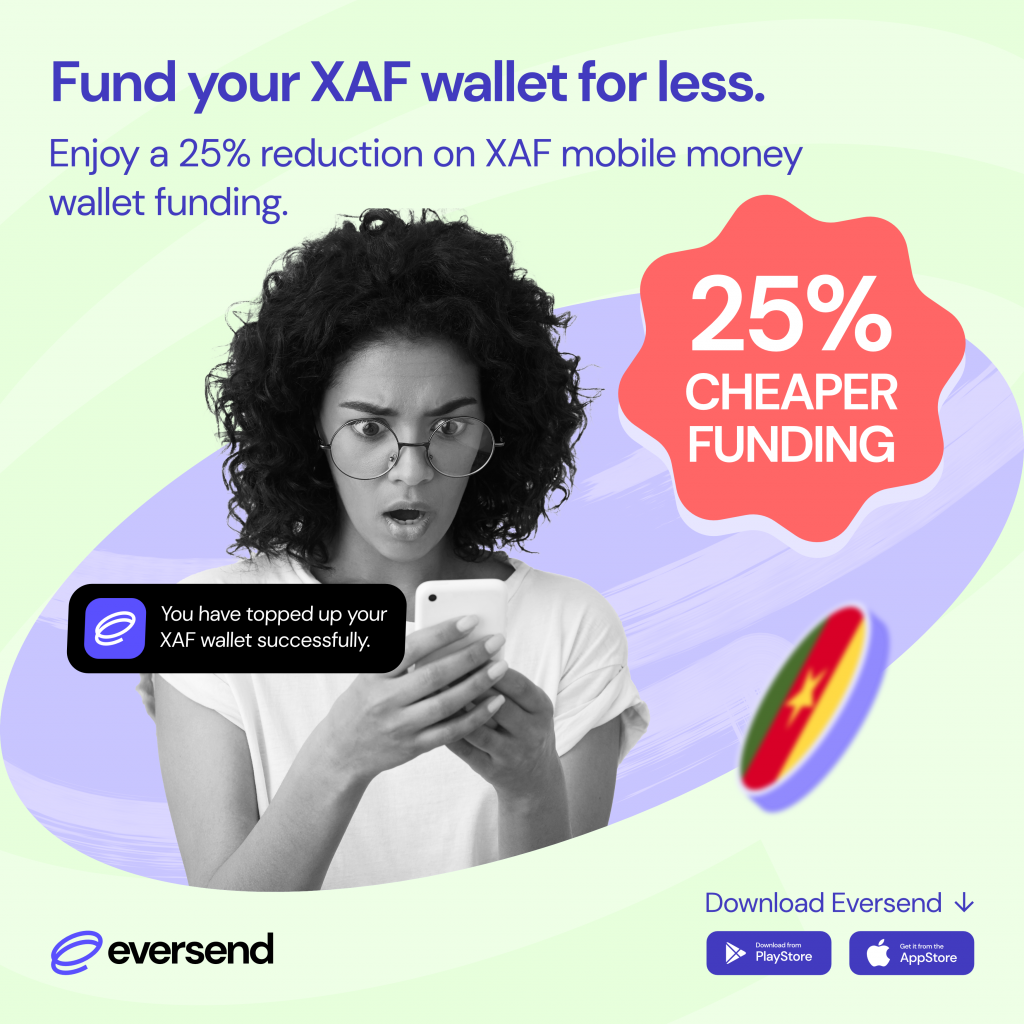 Always More With Eversend
Eversend has always been about empowering you to do more with your money, and these enhancements are just the beginning. With Eversend, you can:
Send and Receive Money Affordably:
Whether it's within Cameroon or across borders to Nigeria, Ivory Coast, and other countries in our network, Eversend ensures your transactions are both swift and budget-friendly.
Global Shopping with USD Virtual Cards:
Shop globally with ease using Eversend's USD virtual cards, opening up a world of online shopping possibilities.
Pay Bills and Buy Airtime:
Settle your bills, from electricity to other utilities, and recharge your airtime in a snap, right from the app.
Multi-Currency Wallet:
Hold or exchange up to 7 currencies at competitive rates, putting you in control of your money like never before.
Download the app HERE, create and verify your account to start enjoying affordable cross-border transfers and more.