We are thrilled to announce the launch of our latest transfer corridor, connecting users to Côte d'Ivoire and seven additional African countries: Nigeria, Ghana, Kenya, Cameroon, Zambia, Rwanda, and Uganda.
This expansion marks a pivotal moment in Eversend's journey towards providing fast, affordable, and convenient money transfer services across the continent. This comes a few weeks after we launched the Cameroon corridor. Our goal has always been to empower businesses and individuals alike, and this new corridor opens doors to a wealth of opportunities.
What Does This Mean for Our Users?
More Destinations, More Convenience: 
Whether it's for business transactions or sending love to family and friends, our users now have a broader network of destinations at their fingertips.
Affordable Fees: 
At Eversend, we value every penny you earn. That's why we offer wallet-friendly fees, ensuring that you get the most out of your money. (Wallet-to-wallet transfers are free)
Swift Transactions: 
With Eversend, you can expect fast transaction delivery that makes your life easier. We deliver wallet-to-wallet transfers instantly and ensure that other deliveries by our partners are delivered promptly.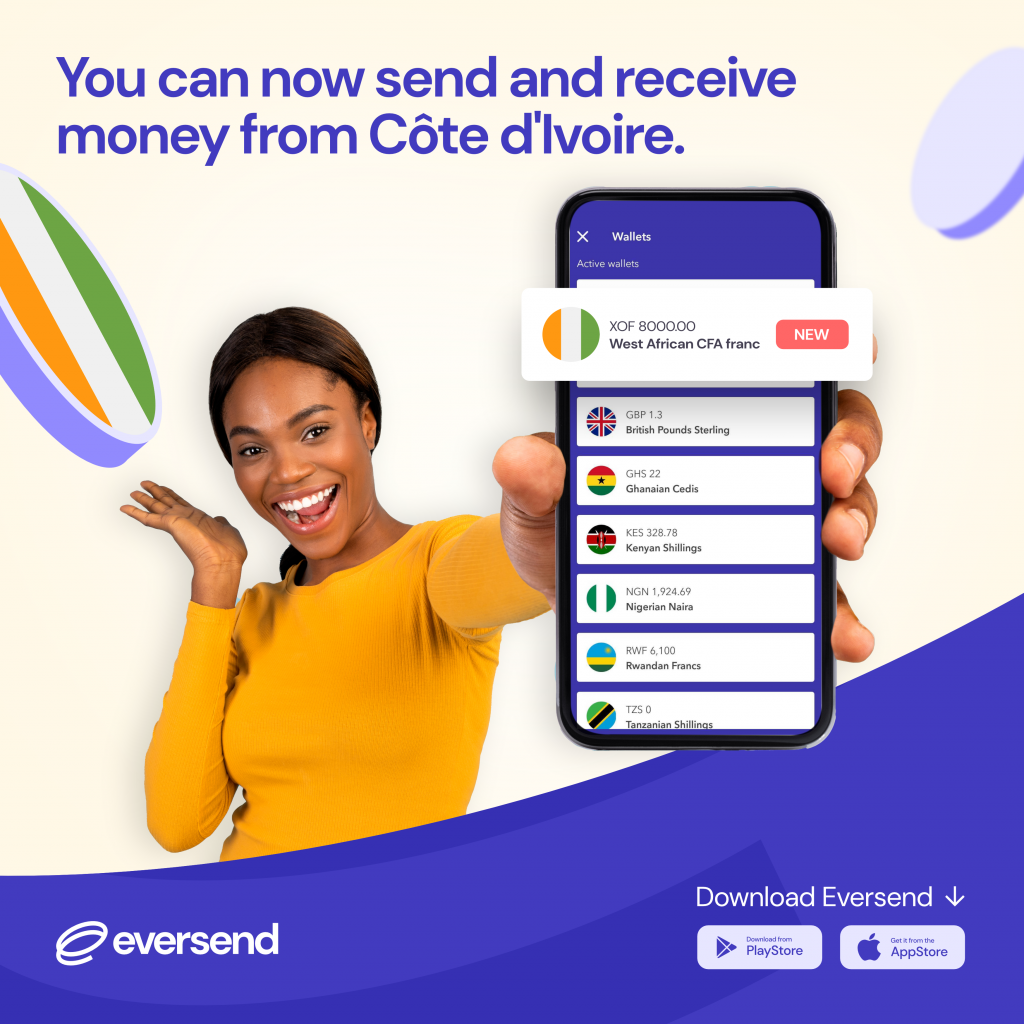 A Journey of Connection and Possibilities
With this expansion, Eversend takes another step toward connecting Africa one corridor at a time. Thank you for being an essential part of our mission to revolutionize finance across the continent.
Stay tuned because this is just the beginning. We have more exciting updates on the horizon, and together, we'll make this new corridor an incredible success!
How to Get Started:
The process is as simple as ever for new users eager to embark on this financial journey. Head to your app store, download the Eversend app, register, and verify your account – it's that straightforward!
To our dedicated Eversend champions, the time has come to shine even brighter. Please spread the word, and let your friends know that they too can join the Eversend community and enjoy the perks of seamless money transfers.