Update: 
The Create a Virtual Card for Free promo has ended. Going forward, customers will only need $2 to create a card which is;
Card creation is free
All customers will pay a monthly maintenance fee of $1.
 The minimum card top-up when creating a card is now $1 which will be credited to your card when created.
Read this for more information
—————————————-
We are so excited about the new cards, we created an offer we couldn't stay silent about. For a limited time, you can create a USD virtual card for free and enjoy zero charges for the first month. This means that you do not have to pay the $2 for card creation and monthly fee for the first month. Isn't this exciting? create your card while the offer lasts.
From Amazon and Alibaba to Netflix or Google Workspace, Now you can shop from all your favorite online stores and pay for services globally using your Eversend USD virtual card.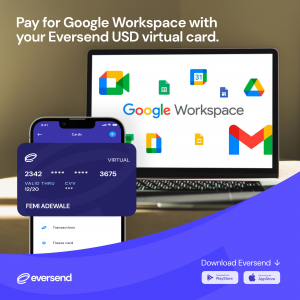 Before we get started 
While card creation is free for now, you will need at least $5 as a card top-up when you create your card.
All card owners will incur a monthly card maintenance fee of $1 starting in the 2nd month.
For smooth and uninterrupted services, always keep your card funded with enough funds for one-time or repeat transactions you intend to make.
If your card is declined for lack of funds, you will be charged a fee of $0.5.
You will also be charged FX fees when you make cross-currency card transactions. Read more on fees Here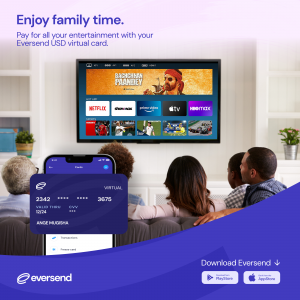 How to create a card
If you need more information about virtual cards, how they work, where to use them, benefits, the charges, and so on, we wrote a comprehensive article that breaks it all down.
Step 1: Add $7 or the equivalent in your local currency to your Eversend wallet using mobile money, bank, or credit/debit cards.
Step 2: Select your default wallet currency, click the "Exchange" button, and then select "USD" as the currency you want to change to. Click "Continue" to exchange. You will receive a notification confirming your exchange.
Step 3: Click on the "Cards" button on the lower menu and click on "Create Card"
Step 4: Select your choice of colour and click "Continue". Add at least $5 then click "Continue". You will be prompted to enter your password. You will receive a confirmatory notification that your card has been created.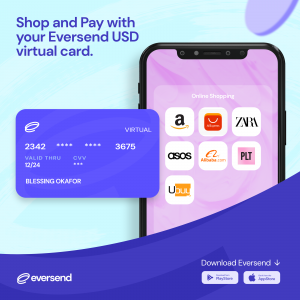 Need help? we are here for you. To contact us via in-app chat, Open the Eversend app, Click "More" then "Help" to chat with us
Send us a message on Facebook and Twitter  or send us an email at support@eversend.co