Sending money from Nigeria to Kenya, Cameroon, Zambia, Ghana, Rwanda, and Uganda is easy when using the Eversend app which enables you to conveniently and affordably send money to 7 African countries.
These are the 3 common ways to send money on Eversend. They include Eversend wallet-to-wallet, Eversend-to-bank, and Eversend-to-mobile money transfers. Let us look at each transfer method and the need it solves.
Eversend to Eversend (Wallet to wallet):
You can send money from your Eversend wallet to another wallet in 7 countries (Nigeria, Ghana, Kenya, Cameroon, Zambia, Rwanda, and Uganda), and the transfer is free and instant. So whether they are in-country transfers or cross-border transfers, customers are able to send money affordably.
Eversend to Mobile Money (MoMo)
This transfer option allows you to send money from your Eversend wallet to a mobile money account in Ghana, Kenya, Cameroon, Zambia, Rwanda, and Uganda. The recipient doesn't have to be on Eversend. (All they need is a mobile money-enabled phone number)
It is important to note that if the recipient is an Eversend user, this option will not be available as you are able to send directly to their Eversend wallet. They can then withdraw from their wallet to their mobile money account.
Eversend to bank
This transfer option is available mainly in Nigeria allowing customers to send money from their wallets to a bank account and vice versa. We are working on opening this up in other markets.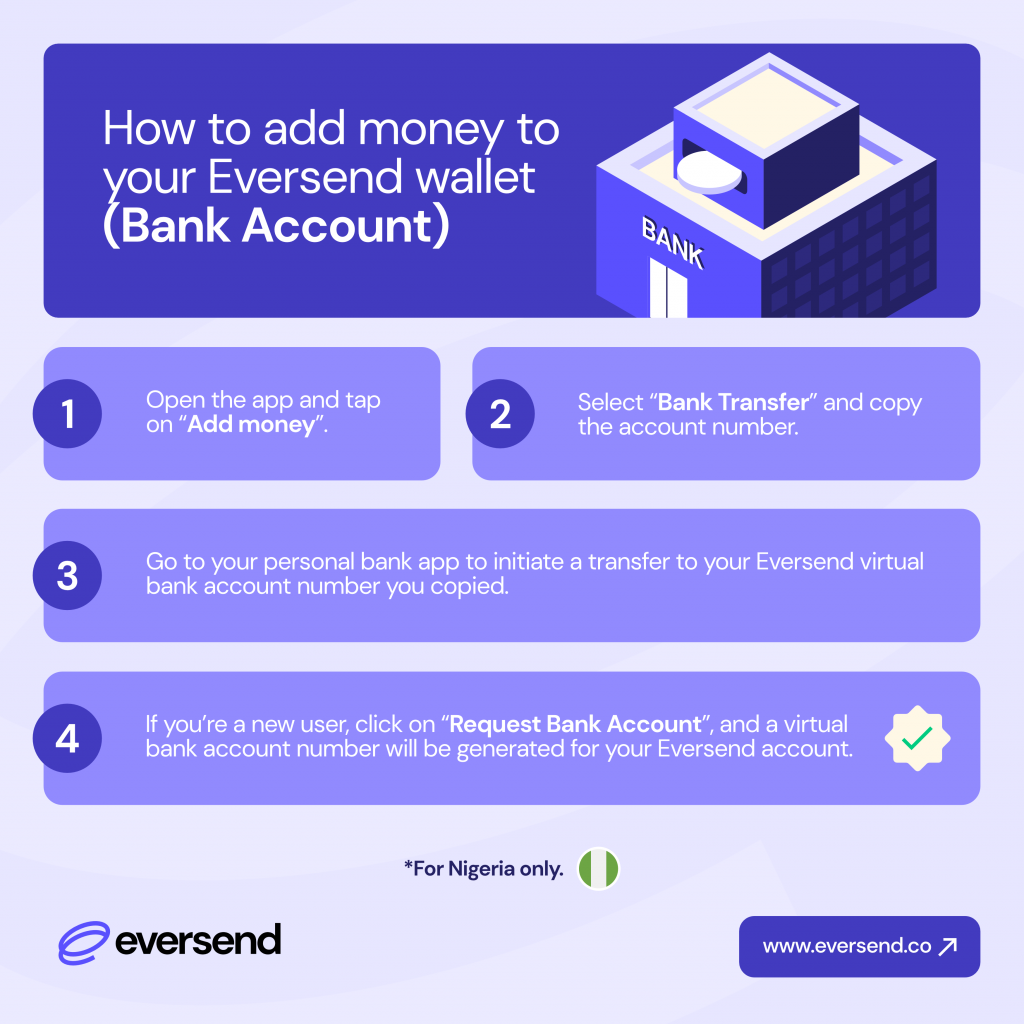 How to send money from Nigeria to Kenya, Ghana, Rwanda, and Uganda with Eversend
The first thing to do before you send money is to ensure that your wallet is funded. Once that is done, you can now send money to any recipient on Eversend or mobile money. (for those that do not have Eversend accounts)
Top up your wallet (Here is a How To Top Up guide if you do not know how)
Open the app and select "Send" then "Eversend" to send to an Eversend user. You can then search for the recipient by their registered Eversend number. A user can also send you their payment tag to enable you to pay them directly to their wallet.
Select "Mobile" to send directly to mobile money and "Bank" to send to a bank account (This is currently available in Nigeria and select countries)
Once you have selected the recipient, add the amount you want to send. If you are doing a cross-border transfer, you will see the live exchange rate used and how much the recipient will receive.
Click "Continue" and enter your PIN to make the transfer.
Sending money with Eversend is that simple. With the app, you can send money within or from Nigeria to  Ghana, Kenya, Cameroon, Zambia, Rwanda, and Uganda