Eversend is the financial hub made for Africa and its diaspora. With our multi-currency account, you can transfer money across borders for up to seven times cheaper than existing bank and wire transfer methods, directly from mobile to mobile.
To be able to transfer money, one has to fund their wallet first. One of the many ways you can fund your Eversend wallet is mobile money. Users in Uganda, Kenya, Ghana, and Rwanda can add money to their Eversend wallet using mobile money on their registered and verified mobile money number.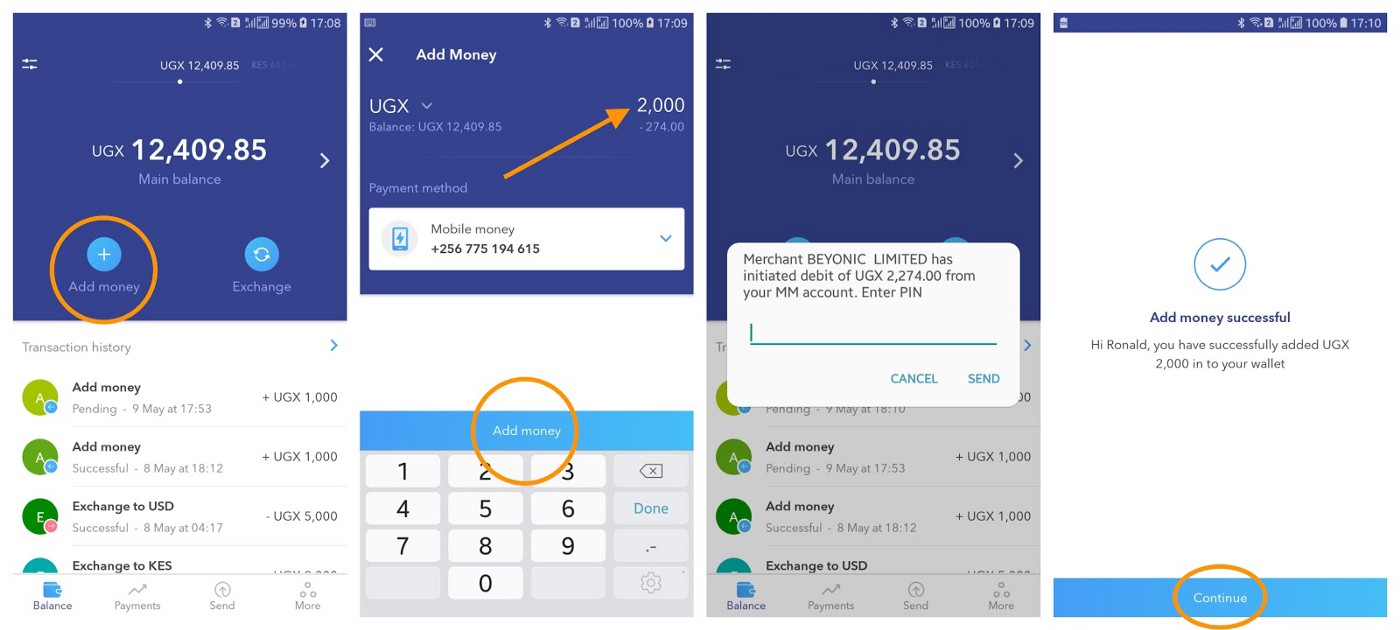 Here's a step-by-step guide to adding money with mobile money:
In your main wallet screen, scroll to your desired currency (e.g. UGX or KES).
Tap 'Deposit Money' and choose mobile money as your top-up method
Confirm the payment method is your mobile money number. If you want to top up with another number, tap the down arrow and you get the option to add a new number.
Enter the desired amount and click continue. The fees, if any are displayed underneath the amount entered.
You will receive a prompt to confirm the top-up from your mobile money account by entering your PIN. The transaction will be processed upon confirmation on your phone.
You will get a confirmation message and your Eversend account will be credited with the top-up amount.
Done!
You can now send what's stored on your Eversend wallet to another Eversend user or to other mobile money accounts in other countries — i.e. from Kenya to Uganda, on M-Pesa, MTN Uganda, Airtel, etc.