Kampala, Uganda's bustling capital, provides the backdrop for international students from East Africa — Kenya, Rwanda, Tanzania, DRC and the surrounding area.
It hosts a diverse range of programs, cheap living costs, and a safe environment in which to learn. The well-known Makerere University is listed as the 5th best African university by Times Higher Education, and Kampala International University (KIU) hosts multicultural learners from around the world.
Starting your first year in Kampala? Get excited for Fresher's Week and beyond! From getting social, practical money tips to language — we've got you covered.
With contributions from our CEO Stone who was a Makerere University alum himself. Here are 7 useful tips for international students making the leap to study in Uganda.
1. Join Clubs and Associations
Starting fresh in a new environment doesn't have to be socially intimidating.
Many before you have come and established associations and clubs that bring people together with common interests and background (religion, arts, nationality, sports, career field). They host regular activities that will help you make friends and foster a sense of belonging.
Together, these student groups form an active community at the university.
Take advantage of them!
Research what groups are available at your university (e.g. KIU Kenyan Students Association)
Check if they have an online presence. Makerere has a wonderful website with loads of information. Also join your university Facebook group.
Keep an open mind and join a variety of activities in the beginning.
It's important that you go feel whether you actually get along with the social group associated with the club. These will become your friends. Choose wisely and commit to those associations you like on both activity and social levels.
Most universities have a student guild. During elections, the entire university rally behind their favourite candidates. You'll see campaigning on and offline. You might be interested to run later.
E.g.
Kampala International University: Facebook Group, Twitter
Makerere University: Student Guild, Facebook Group
2. Manage your finances — budgeting
Create a simple budget. Detail your expected income and spendings.
Specifically, know your bills — when they are due, how they are paid and how much. This is crucial for international students that receive money across borders. Planning for repeated payments like tuition and rent with your parents can avoid unnecessary administrative troubles.
Delivery time. Conventional international bank transfers may take up to 5 days to arrive in your recipient account.
Cost. Money transfer services take a cut by marking up exchange rate margins and commission fees. How do they make money? We've written more here.
MoneyGram, Western Union charges the sender 10% or even more of the transaction. Let's say your parents need to send 18,000 KES to you. The actual amount they would have to send would be 1,800 KES on top of the money you need.
Accessibility. How are you going to get to this money? Consider access points from both sending and receiving ends (via a bank, an agent, cash or on your mobile).
New financial technology startups now bridge Kenyan and Ugandan mobile money systems for example.
Senders can load their money using a card, mobile money (say M-Pesa) in Kenyan Shillings, and deliver it to an MTN Uganda mobile money account via platforms like the Eversend app. The exchange is instant, rate is much cheaper and commission is only 3%.
Extra: you can also pay your daily bills from the app. It also works in Tanzania and Rwanda!
Your money should be spent on education and maximising your student experience. So choose wisely.
3. The Rolex
Speaking of money, the Rolex is going to your best food friend. It's an egg omelette with vegetables, wrapped in a chapati. It's quick to prepare, cheap, and everywhere. Perfect for the student budget.
4. Learn the basics of Luganda language
This is an official language of Uganda, along with English and Swahili. Master a few local phrases to blend right in!
Gyebaley Ko (Jay Ballet Ko) — Hello
Oli Otya (Oh-Lee oh-tEah) — How are you?
Bulungi (Boo- LOAN-Gee) — I'm fine
Webale — Thank you
5. And Uglish (You-glish)
This is the Ugandan English dialect. Get equipped to avoid getting confused when they are used in daily life.
You are lost — they haven't seen you in a long time
Please extend — make some room for someone to sit
Side dish — mistress
Are we together — do you understand me?
See here for more phrases: Uglish — Ugandan English — 101 for Visitors to Uganda | Kabila Wilderness Safaris — Gorilla — Chimpanzee Tre,- Wildlife Safaris
6. Shop at Owino Market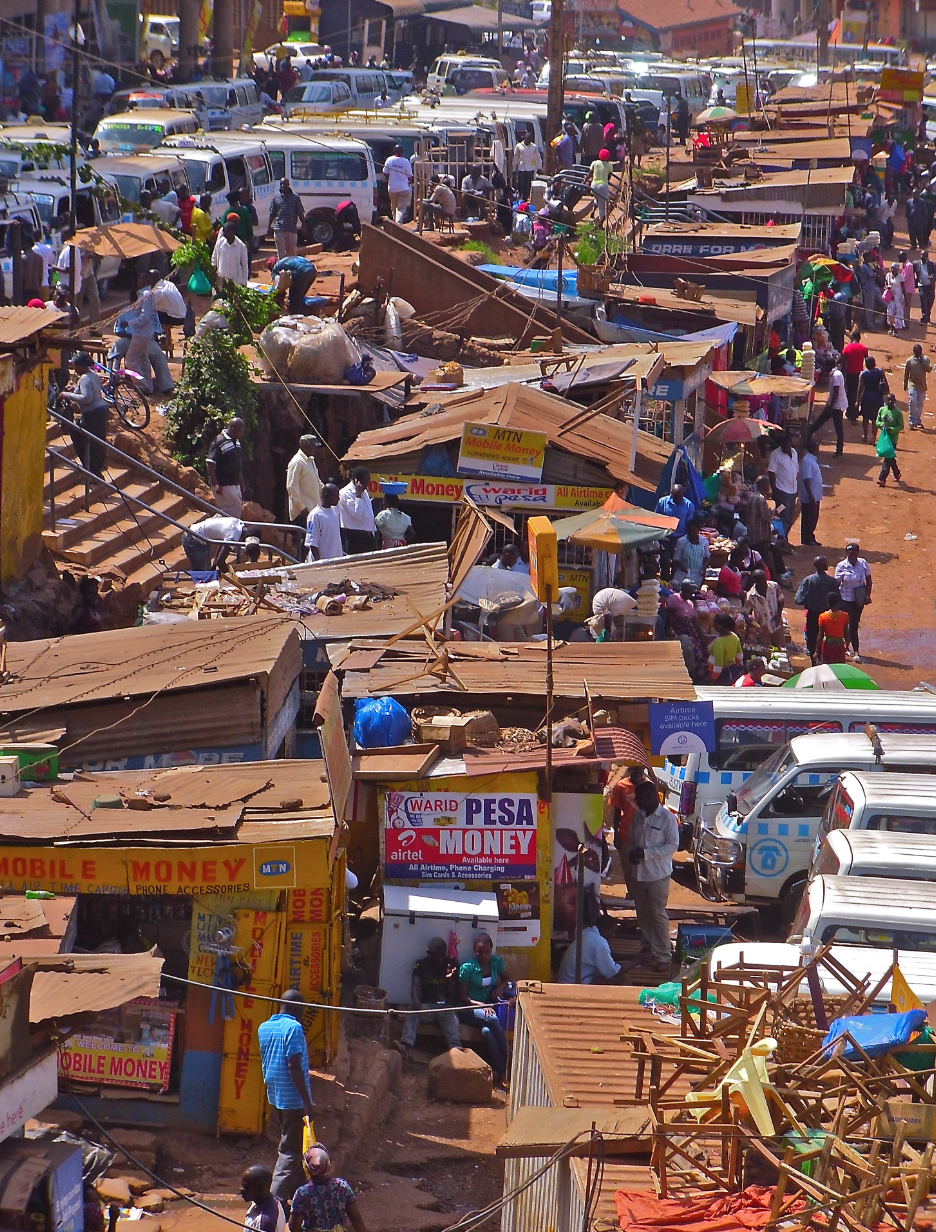 Biggest open market in Uganda, located in downtown Kampala. Here you'll find a colourful market of affordable second hand clothes, bags, shoes for your new semester. With over 50,000 vendors, you'll find what you need.
Too busy to go downtown? Keep an eye out for malls scattered around Kampala selling affordable apparel.
Remember to bargain, bargain, bargain. You can end up getting a 50% discount.
7. Transport
Say goodbye to brightly coloured Matatus. Minibus taxis in Kampala are white, blue, and everywhere.
If you're going to go with boda-bodas, use Safe Boda. When hit with traffic jam, these are probably your best bet. They are an app that allows you to call a boda rides with helmets and trained drivers.
The most important thing is — keep an open mind and make the most out of the experience. Don't be afraid to challenge yourself. Explore, but also stay true to your roots.
All the best!
#TeamEversend