No-fuss. Here is how to get verified on Eversend in minutes.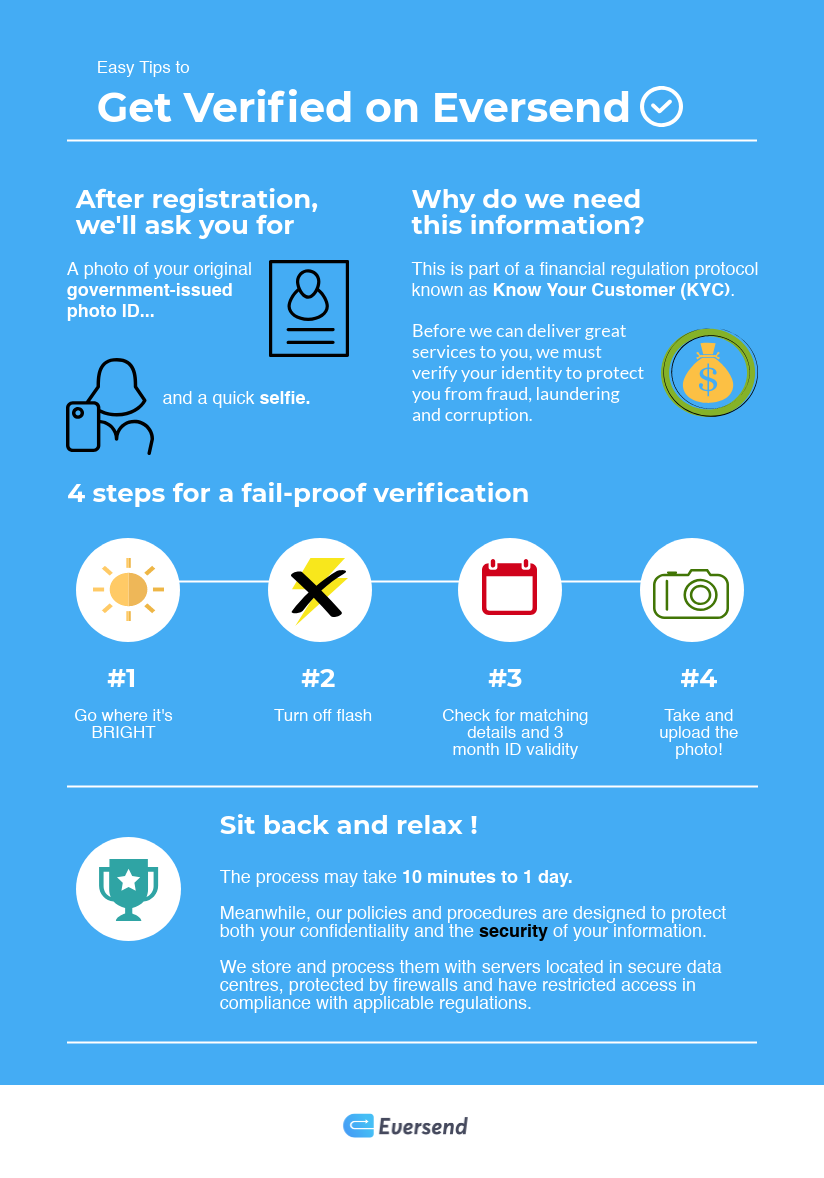 After you've registered with Eversend, we'll ask you to take:
A photo of your original government-issued photo ID
A quick selfie
Why do we need this information?
This is part of a financial regulation protocol known as Know Your Customer (KYC).
Before we can deliver great services to you, we must verify your identity to protect you from fraud, laundering and corruption.
4 steps for a fail-proof verification
Go somewhere bright
Turn off flash
Check 3 month validity and matching details on your ID
Take the photos and upload!
What happens to this information?
You'll hear back from us in 10 minutes to 1 day.
Our policies and procedures are designed to protect both your confidentiality and the security of your information, including your personal information.
We store and process your personal information using servers located in secure data centres, that are protected by firewalls and have restricted access in compliance with applicable regulations. All data passed between Eversend mobile apps, our servers, and third parties are SSL encrypted.